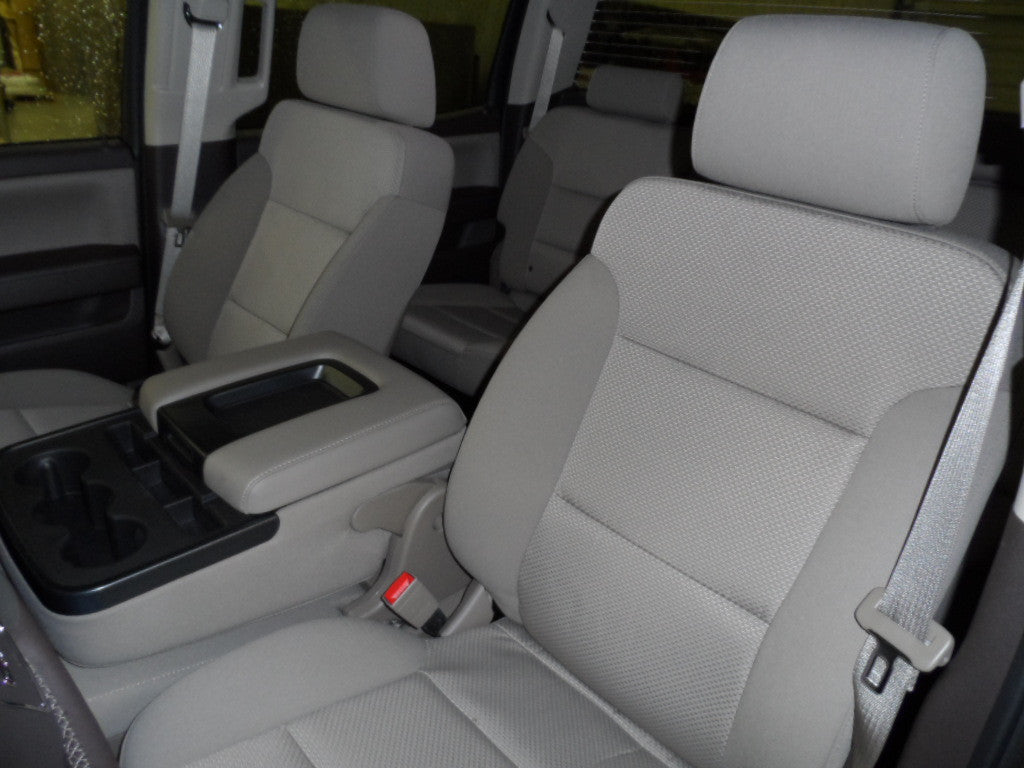 Definitely will buy again
I have a 2017 Chevy Silverado crew cab with jump seat these seat covers came out perfect for my truck everything fit secure and little to no slip on the seats love the material definitely a 10/10 purchase!!
I love them but had one issue 2 weeks after install
I love the look and feel and fit of the front and rear covers along with the console cover I did run into one problem 2 weeks after installation one of the straps snapped apart I was able to get it pulled back through the material it's sewed into and tie to two peace's of the strap back together I didn't find any place it could of gotten cut under the seat and I didn't think I had it over stretched but it did pop in half either way no I haven't reached out to customer service or anything like that due to not wanting to possibly having to deal with shipping back and forth I just tied them together and it's been fine since I don't blame the product either there great so far I love them regardless! Can't go wrong probably the best money can buy!
Great quality
My seat covers look fantastic. Tight fit and quality material